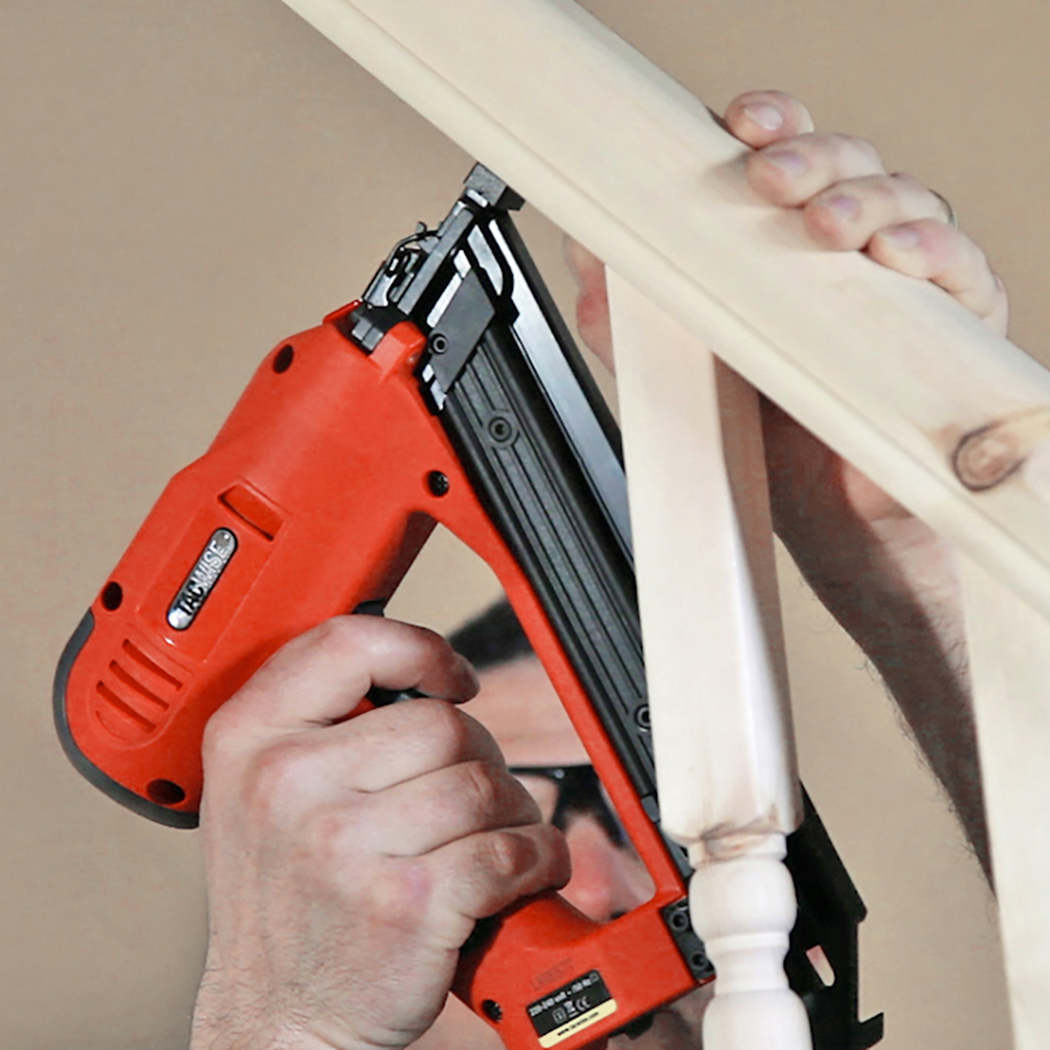 Electric tackers from Tacwise: the very best in performance across a comprehensive range of fastening tools.
Compact
Our compact electric tackers make repetitive stapling tasks easy and comfortable. Perfect for upholstery, insulation, picture framing, wire fencing carpeting and more.
Medium Duty
Coupling performance with user comfort, our Medium Duty range offers great value for money. A must for every tool bag, these fast, versatile semi-pro tools can fire nails up to 35mm. Ideal for tasks including cabinet assembly, door frames, soft wood flooring and many more.
Heavy Duty
Essential for tradesmen, our Heavy Duty electric tackers – including the new Duo 50, 18G/50 Electric Nailer and 16G/45 Finish Nailer – boast a range of dynamic and innovative features. Unrivaled performance in their class. There's no need for batteries, gas cells or compressors; simply load, switch on the power and you're ready to go.
Products
140EL Electric Hand Tacker

Product No: 0274

Suitable for professionals such as general builders and tradesmen. Taking the popular 140 flat wire staples and 180/15mm nails.
Where to Buy

140/6-14mm staples, 180/15mm nails